Home / Spotlight Articles / Reading music later – instilling confidence and creativity with Simply Music
Delaying music reading and focussing on fun, creative, expressive play based learning with Simply Music and Eliette Roslin from Eliette's Music Academy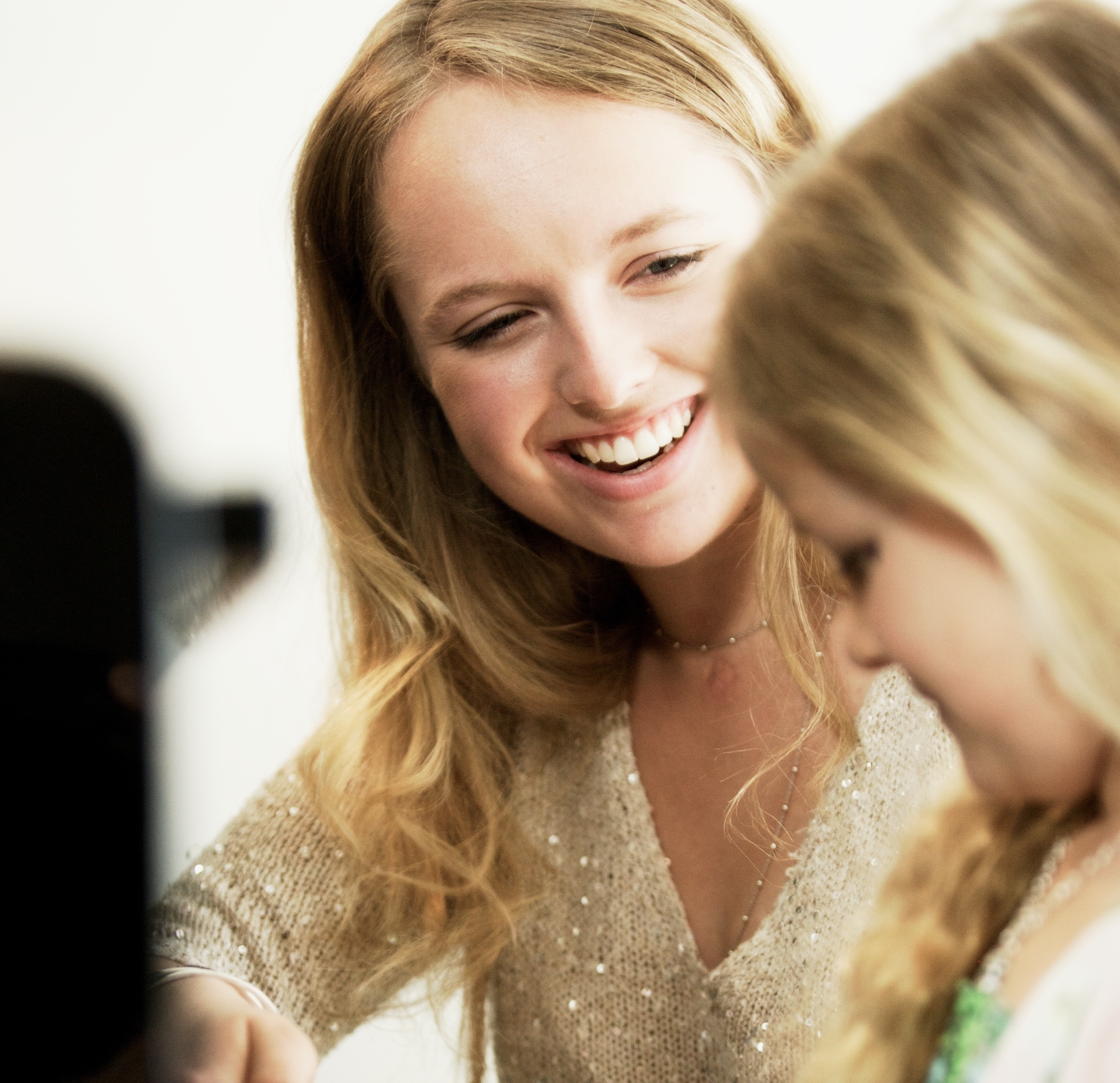 In the same way that we all learn to speak years before we learn to read and spell, Simply Music Piano temporarily delays music reading and immerses students in the experience of immediately playing great-sounding music.
They do this so successfully by introducing students to an array of unique playing-based concepts that unfold directly onto the keyboard. The result of this is that students quickly, easily and naturally are playing a solid foundation of 35 to 50 beautiful pieces, and this is typically acquired over the first year or so of lessons.
Thereafter, their unique approach to music reading is introduced. We love that students become strong readers and we love their unique approach of how they teach students to read.
---
I was blown away with how passionately Eliette talked about her students and teachers. Hearing the joy she gets from seeing them succeed, grow and use music to become expressive and creative young people.
---
Hi Eliette, firstly congratulations on creating such an amazing academy programme in Albany. I was reading in your bio you started off getting into teaching using the Simply Music piano method which I've seen a couple of teachers now offer on NZ Music Teachers Online. Tell us about it and how you got into teaching?
Yes, so Simply Music is an incredibly thorough, playing based programme, covering blues, jazz, classical, accompaniment, composition, arranging, improvising and more! It is a massive programme which is really, really fun to teach and also learn.
It's based on shapes and patterns and fragments of music, so we don't read music straight off the bat, we break it down into a shorthand that we follow. So we might have an arrow up to run up, run down, start on finger 3 end of finger 2 which triggers memory and is a very visual and aural-based learning system. The idea is that you are not restricted to only being able to play along-side sheet music and being told what to play every time, but given that freedom to actually think about what you're playing and how it feels.
https://youtu.be/R_8gIeAjeRc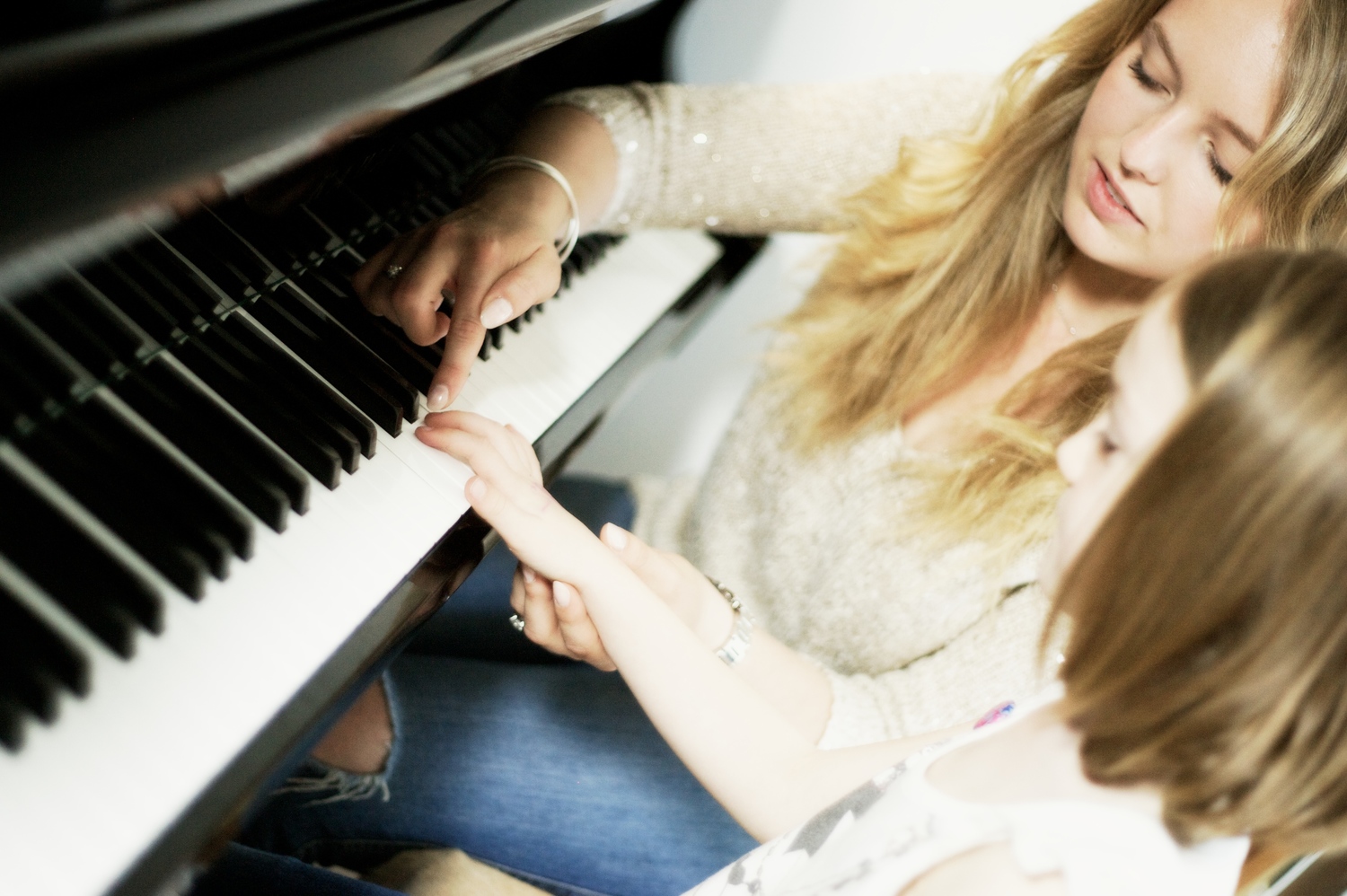 Students learn how to make up their own styles of that song or their own arrangement of that song ,so it gets you thinking about it rather than regurgitating what's on the page. The security of following exactly whats written can hinder the creative process and stops you thinking for yourself and connecting with the music. It can be very limiting and also becomes hard to break away from.I started off with Simply Music myself as a student and when I moved to NZ they didn't have any teachers here teaching the programme. I went into traditional music and I totally lost my connection really as I started not being able to play without the sheet. It's like a safety blanket, I stopped thinking for myself which is such a shame as that is not what music is about, it's about connecting and being able to jam with friends and sit down and play whenever you want to play.
A classical person doesn't get asked "oh you play piano, play me a scale" you know. That's the main focus so much of the time in traditional music – scales, technique and exams rather than actually a creative outlet.
Yeah, so the reward is way at the end when you've got all of the skills together which is such a lifelong journey. It seems terrible to rob the student of that joy because you feel like you need to have all the technique together first before experimenting with the music.
It is such a shame, we have parents who bring their kids and are like "I learnt until I was 18, did all of my exams, hated everything and since then haven't played piano in 20 years". And you know that is such a shame! It breaks my heart when I hear that – and trust me – I hear it a lot!
Why?
What was the point in that ,you know, [exams] are seen as part of the curriculum and part of the education and discipline and the importance of music, yes, but they have taken the joy out of the process. It adds so much pressure to a student.
We have kids [come to us] that have done the traditional method prior to coming to EMA. They've struggled with it, not enjoyed themselves and then finally come to us for Simply Music and totally thrive and are inspired. I wish more parents came to us first. The kids learn a new song every couple of weeks, in a range of different styles. They're playing really really advanced pieces but learning it through patterns, shapes and fragments. Making it so much easier to understand! The results are immediate and the students are singing along, creating their own songs, listening to a wide variety of music and it's just inspiring to see them flourish.
We have a lot of fun at the academy and have a lot of fun with music which is what it is all about really.
---