Home / Spotlight Articles / The NZ Girls Choir – blending modern music and movement for girls 5 – 18
Bringing girls together to create a modern sound – a girls choir that builds confidence and celebrates music the students can own.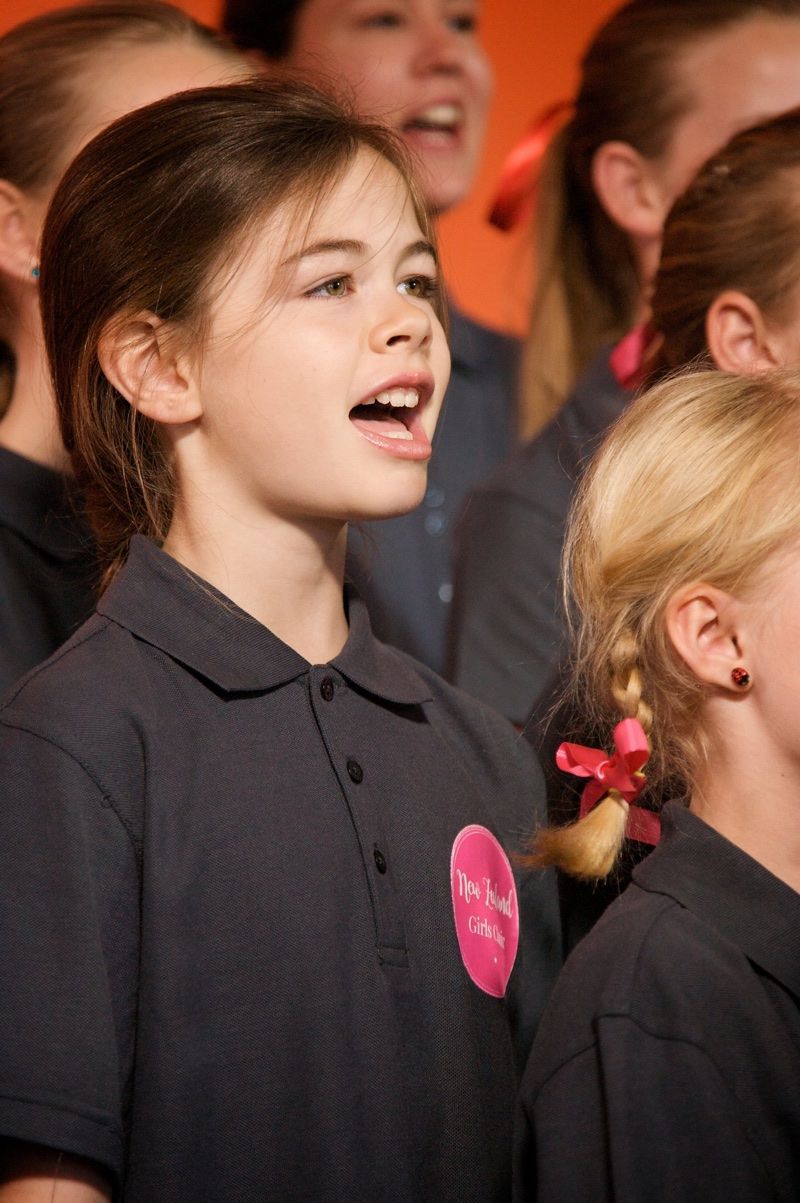 Yeah so that came about because I grew up in the Australian Girls Choir and had a lot of fun with that and when I moved to NZ I found some very old school choir groups. All singing hymns, very classically trained and classically orientated.
A couple of years ago one of our teachers said "there's no contemporary choirs!".
So we decided to start a contemporary girls choir.
---
Girls can be really hard on each other, competitive and mean. We wanted to create a safe space for girls to come together who have similar interests. We don't run auditions, everyone is welcome, and the choir is focused on all round music education. It is not just standing there and singing but moving your bodies, feeling the music, blending voices, working together on making something spectacular. I'm heart broken when I hear that someone has told a child that they have no singing talent. How dare they! Everyone loves to sing and everyone CAN sing.
---
We wanted to create a group that focuses on all the performance aspects including how to co-ordinate your body with music.
It is actually much harder than you think.
We have lots of singing games and for the younger kids incorporate musical instruments such as glockenspiels, shakers, tambourines etc. We base our classes on the Orff and Kodaly philosophies. Kodaly uses solfege's like do-re-mi as well as singing rhymes and games and connecting that with movement.
So you might be clapping or you might be in a circle, one circle moves to the right another moves to the left so those different formations go with different sections of music. So the students are understanding and feeling when a section finishes begins and we do different actions with different sections. Getting the girls to clap on a certain word, pause or accent is actually really hard for them.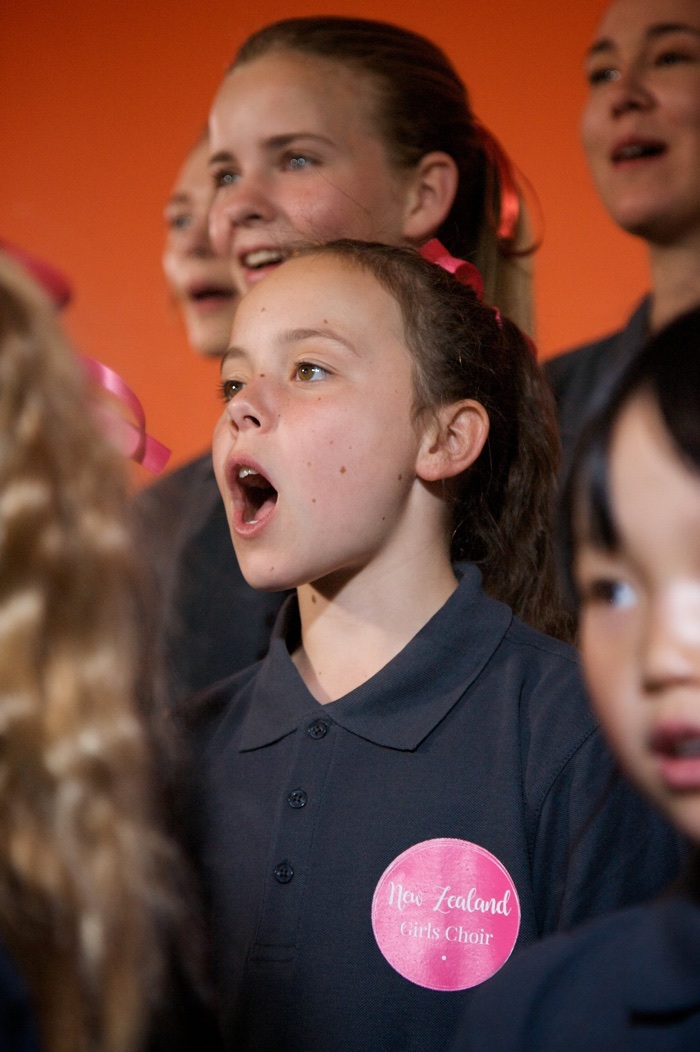 It is really interesting and we have learnt a lot over the last couple of years which has reiterated the importance of music and movement. It has really solidified why we are doing it, as it is really challenging for them and the singing really helps them to feel these body movements.
"This is when I clap this is when I play the xylophone."
So for the younger girls we use xylophones, shakers, tambourines and for the older girls it is more body based. We also keep it really contemporary, so Justin Timberlake, Adele, Frozen – really cool songs that they love.
So what ages are we talking about and are there multiple choirs?
Yeah so we have groups within the Girls choir. We have years 1 & 2 in Forte, years 3 & 4 in Cantare, years in 5 – 8 in Bel Canto. So we have different activities for each age group.
It's really fun and the girls have a blast.
It's a safe environment and good place to meet kids with similar interests. At school it is really hard to find your group that you fit into, so it is actually really nice for the girls. It's like anything you join, like a gym, Girl Scouts, a soccer team etc. You find kids that have the same interests.
We do a mid-year and end of year concert, so the girls have something to work towards.
It's really exciting to see the groups come together, singing the songs they have been working on individually. When they come together to sing it is really fun to see the 5yr olds turning around and hearing this massive sound coming from Cantare and Bel Canto! It is really cool!
---